Home
The Myth of Search Engine Optimization is Revealed
The Myth of Search Engine Optimization is Revealed
SEO (Search Engine Optimization) in Malaysia arises since about a decade ago. In fact, SEO (Search Engine optimization) was very popular used in a lot of overseas country. SEO (search engine optimization) is still not well-known in Malaysia.
Until today, Search Engine marketing is no longer some myth, or some rocket science technology. In fact, this is the most basic Internet Marketing strategy that you should apply before going further. This method cost you the least, but it return you the most!...Find Out Why?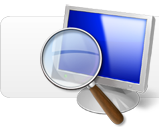 LET'S MOVE forward to Search Engine Marketing!
As we know it from the fact that this is the next coming up!